I went on an exhaustive journey to find blue snacks.
This list of blue snack ideas includes blue snacks and candy to try. And some healthy blue snacks too.
Looking for blue fruits and veggies? Read my 21 Naturally Blue Fruits and Vegetables.
Blue Snacks
Quick and easy blue snack ideas!
Want more kid-friendly ideas? Check out my 20+ Best Christmas Drinks for Kids.
1. Cookie Monster Ice Cream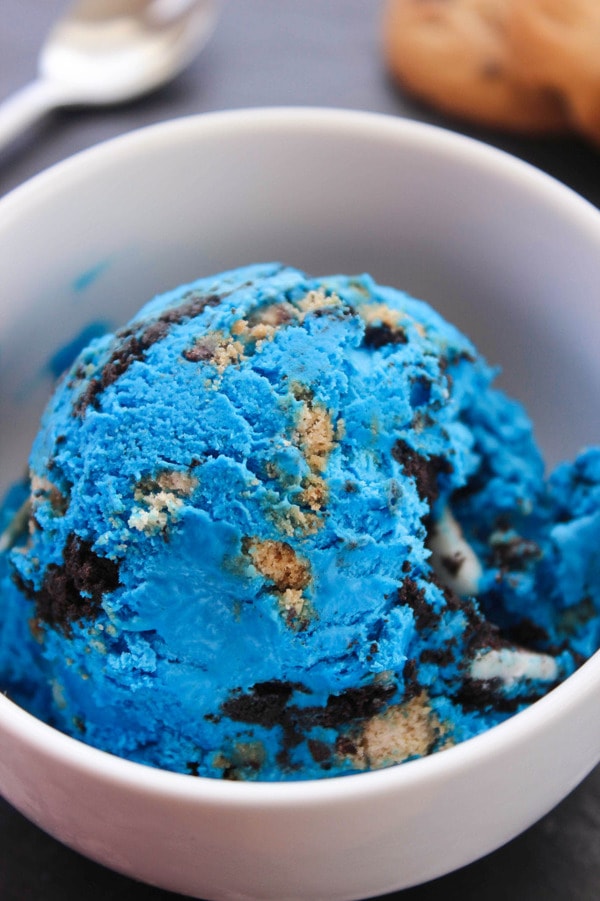 Fun in blue, this ice cream snack is speckled with fresh vanilla bean flavor, and stuffed with cookie dough and Oreos.
This blue ice cream is creamy and dreamy treat, Cookie Monster Ice Cream will tantalize your taste buds with its crunchy cookie bits.
2. Takis Blue Heat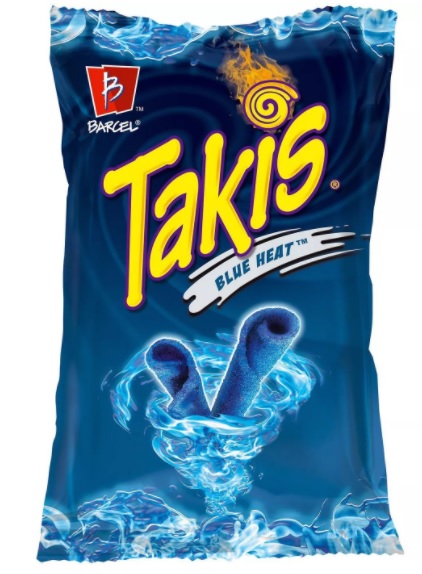 Takis blue chips taste like lime and hot chili pepper. This unique spicy snack was introduced in 2019.
Takis Blue Heat chips are a delightful mix of fiery and fun flavors!
The perfect balance between a tangy, zesty kick and a savory crunch.
Get ready to experience the heat!
3. Blue Chocolate Chip Cookies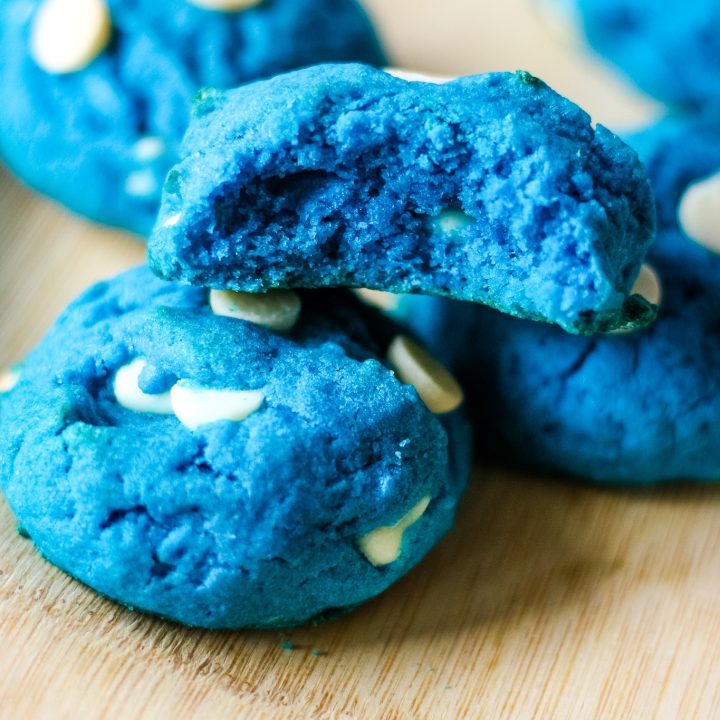 These sweet and scrumptious blue chocolate chip cookies are an irresistible treat!
With a soft and chewy texture, these cookies are bursting with chocolaty goodness.
How to make them? Simply use regular cookie dough and add a few drops of blue food dye.
4. Blue M&Ms Candy
Blue M&Ms come in light blue, royal blue (pictured here), and dark blue shades.
Blue M&Ms are the ultimate treat for any sweet tooth!
These cute and crunchy candies are bursting with flavor, and the perfect balance of sweet and salty.
5. Disney Frozen (Movie) Rice Krispie Treats
The blue ombre effect on Rice Krispie Treats are a so cool!
These adorable Disney Frozen (Movie) Rice Krispie Treats are a truly magical snack!
Delight in the sweet, gooey, blue-tinted treats.
6. Blue Moon Ice Cream
Blue moon is an ice cream flavor with bright blue coloring, available in the Upper Midwest of the United States and originating in Milwaukee, Wisconsin.
Blue Moon Ice Cream is a delightful treat! A sweet and creamy flavor with a unique blue color.
7. Blue Meringue Rain Drops
Melt in your mouth blue meringue mini-pastries.
Blue Meringue Rain Drops are a sweet and salty snack!
A fun and exciting way to satisfy your snack cravings, these adorable treats are sure to give you a sugar rush!
8. Blue Scooby Fruit Snacks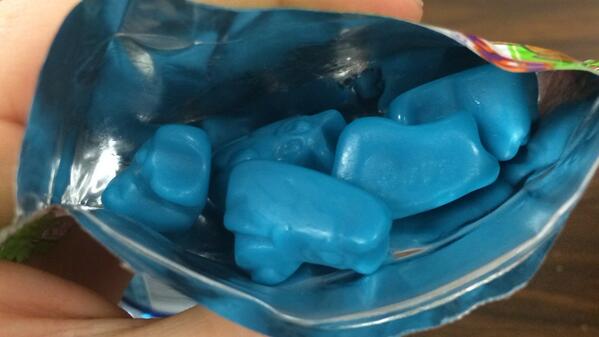 These cute and tasty treats were a real adventure.
Unfortunately, they no longer exist. General Mills reformulated the Scooby-Doo fruit snacks in 2015 after committing to remove all artificial flavors and colors from its range of fruity products.
9. Blue Velvet Cake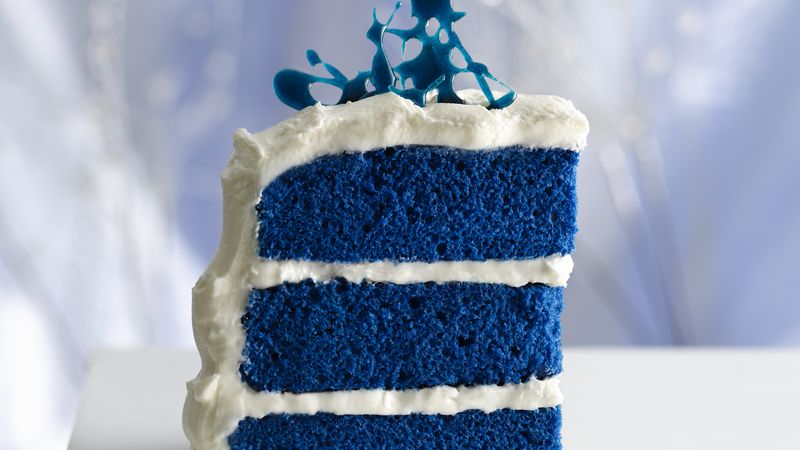 The flavor of blue velvet cake is the same as a red velvet cake—fluffy vanilla cake with a hint of chocolate slathered in tangy cream cheese frosting.
A sweet and fluffy snack with a delicious combination of flavors.
The perfect after dinner snack!
10. Super Snack Pack Berry Blue Juicy Gels
These fun Super Snack Pack Berry Blue Juicy Gels are an explosion of fruity flavor.
They're the perfect snack to brighten up your day!
Bursting with sweet, fruity flavor in every bite.
11. Blue Jolly Rancher Chews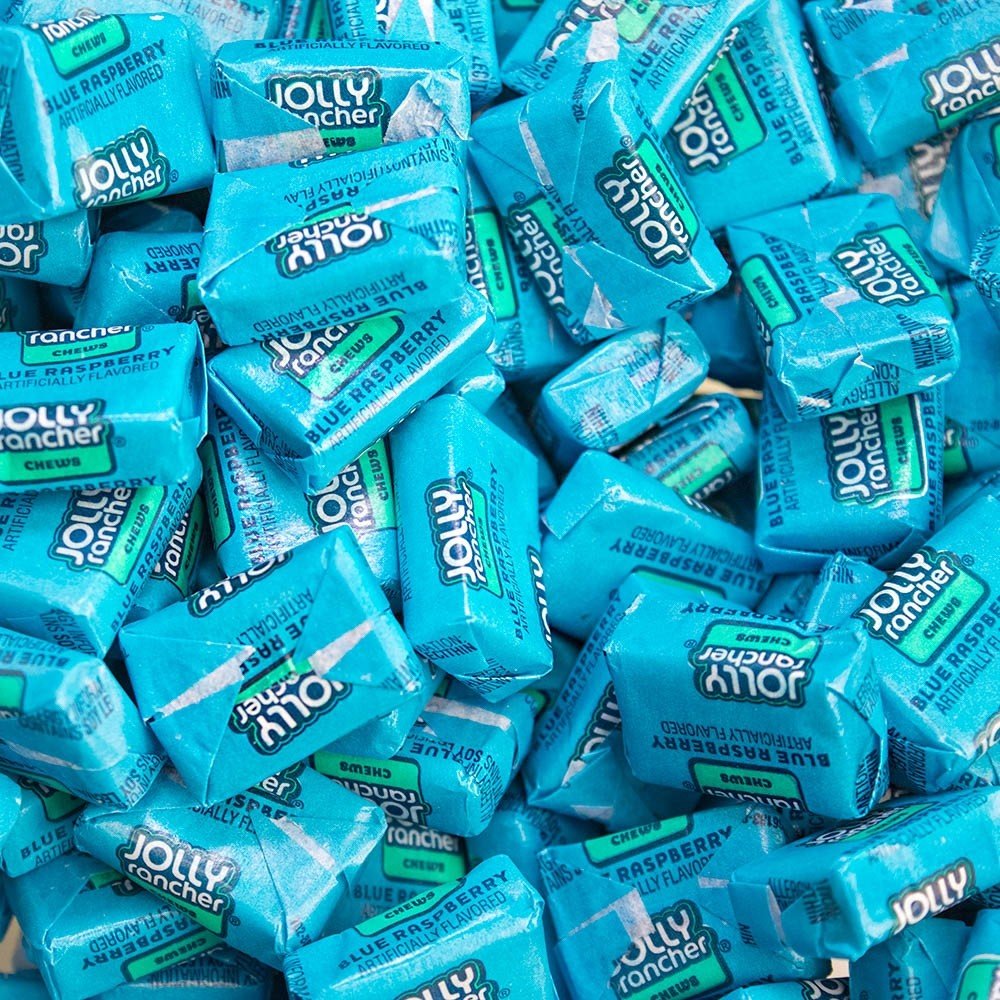 Jolly Rancher is an American brand of sweet chews and hard candy, mostly defined by its assortment of bold fruit flavors.
Blue Jolly Rancher Chews are a blast of sweet and sour flavor!
Packed with tangy, fruity goodness, these blue raspberry chews are so good.
12. Jell-O Sours Blue Raspberry Gelatin Snacks
Ready to eat blue raspberry gelatin snack cups makes a delicious on the go snack.
They make a fun & scrumptious snack for kids and adults alike.
13. Blue Peeps Candy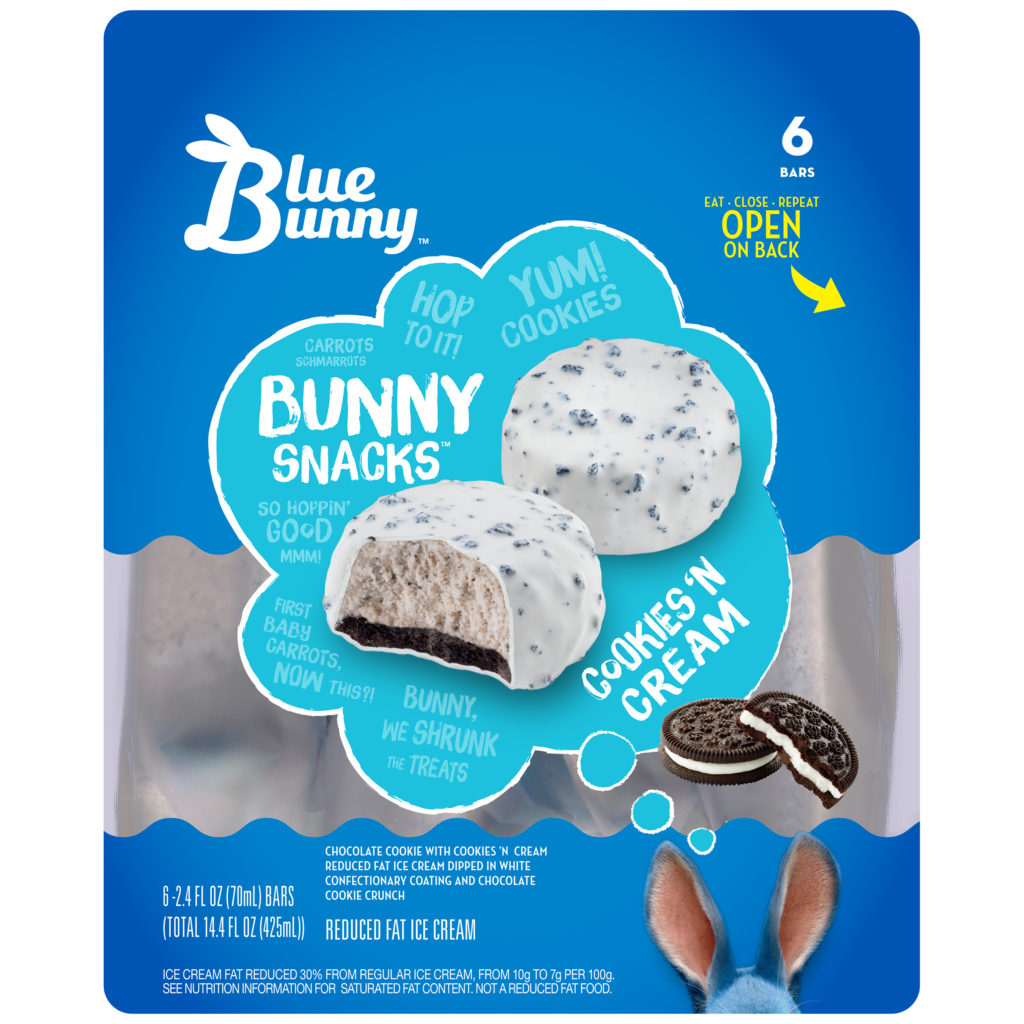 Peeps are marshmallows candies typically eaten as an Easter tradition in the United States and Canada.
They are shaped into chicks, bunnies, and other animals.
Blue Bunny Snacks pack your favorite flavors into bit sized snacks.
The packaging and mascot are blue, the treats are truly delicious!
They're available at Walmart and online.
14. Cookie Monster Shakes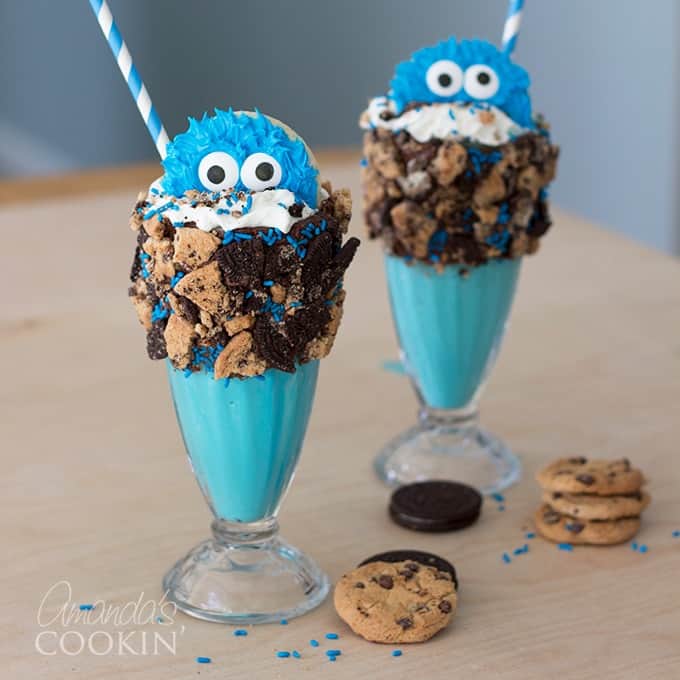 These blue Cookie Monster Shakes are a fun snack to make on a hot day.
The perfect treat for any Cookie Monster fan, these shakes are a flavor explosion!
Enjoy a creamy blend of crunchy cookies, topped off with a sweet swirl of blue ice cream, for a truly exciting and delicious experience.
Healthy Blue Snacks
These nutritious and delicious blue snacks are perfect for your next blue themed healthy food party
15. Blue Tomatoes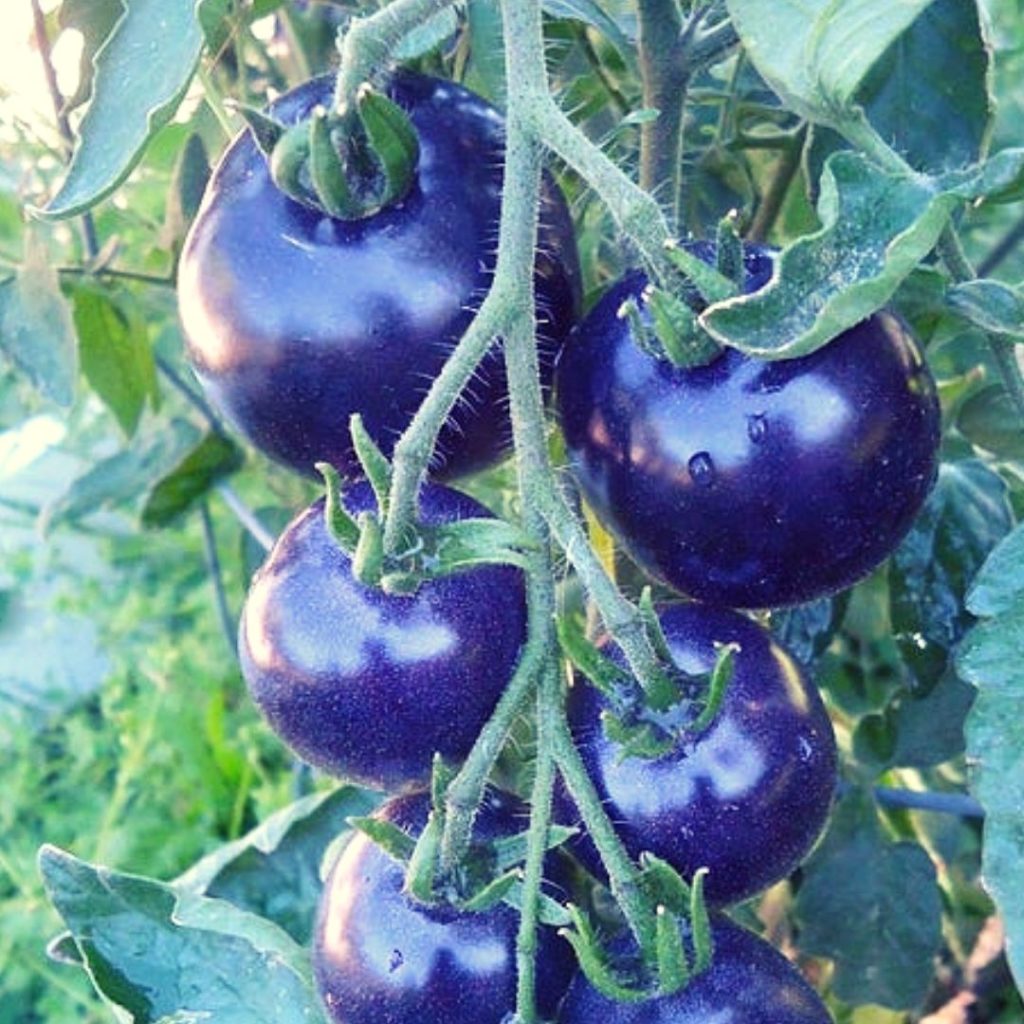 Blue tomatoes, also known as purple or Indigo Rose tomatoes, are grown to be high in anthocyanins.
They're an easy snack anytime, just sprinkle with salt.
16. Blueberries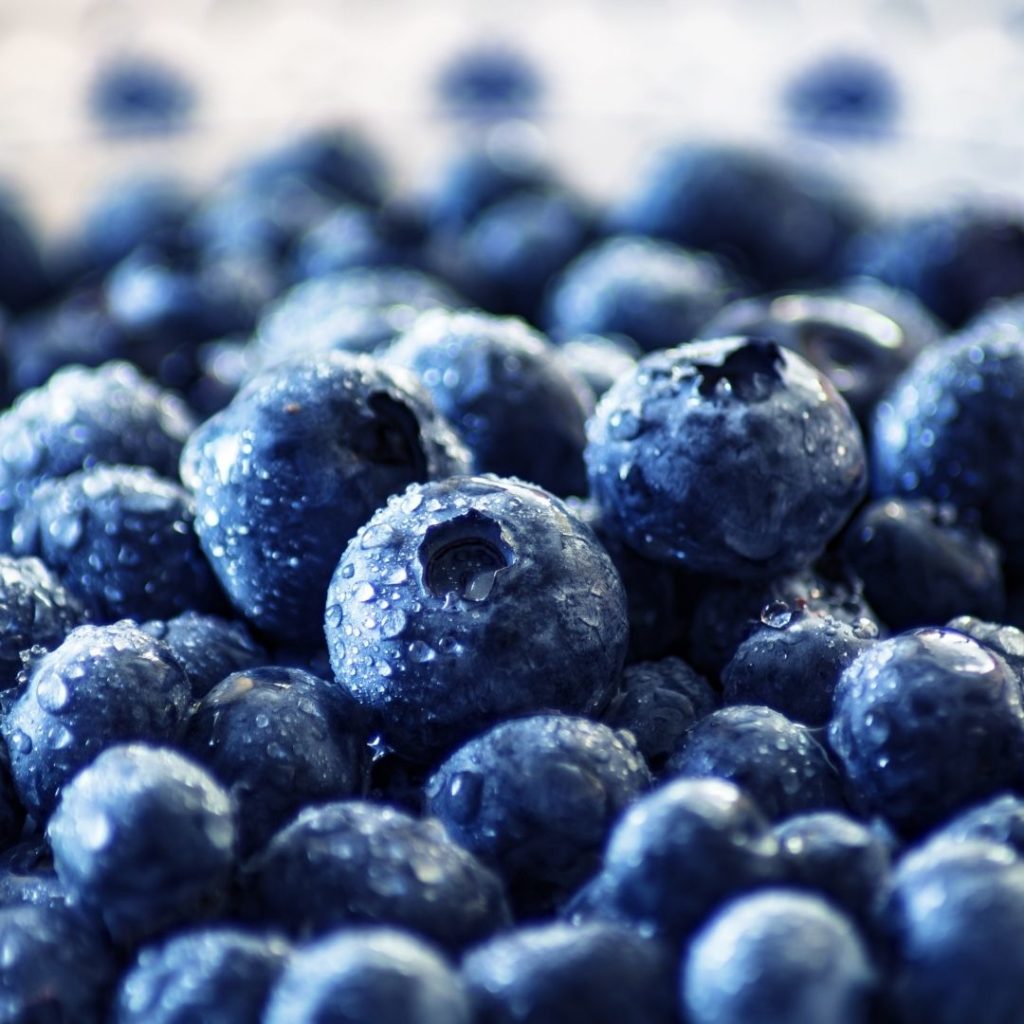 A fruity snack classic: Blueberries are a great snack and are jam-packed with Vitamin C!
They're considered a superfood.
17. Blue Raspberry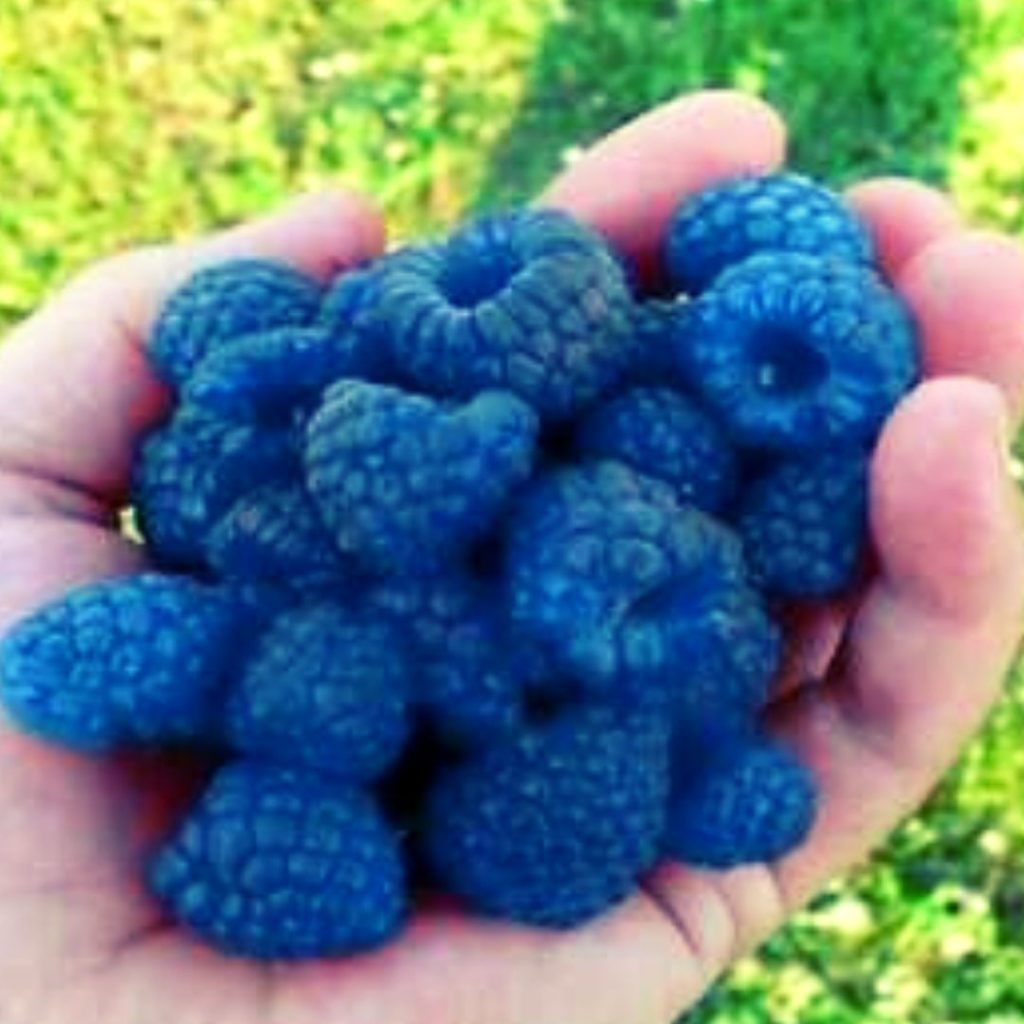 Blue Raspberry is another name for Blackcap Raspberry.
They're a nutritious, low-calorie snack anytime.
18. Blue Pansy Flower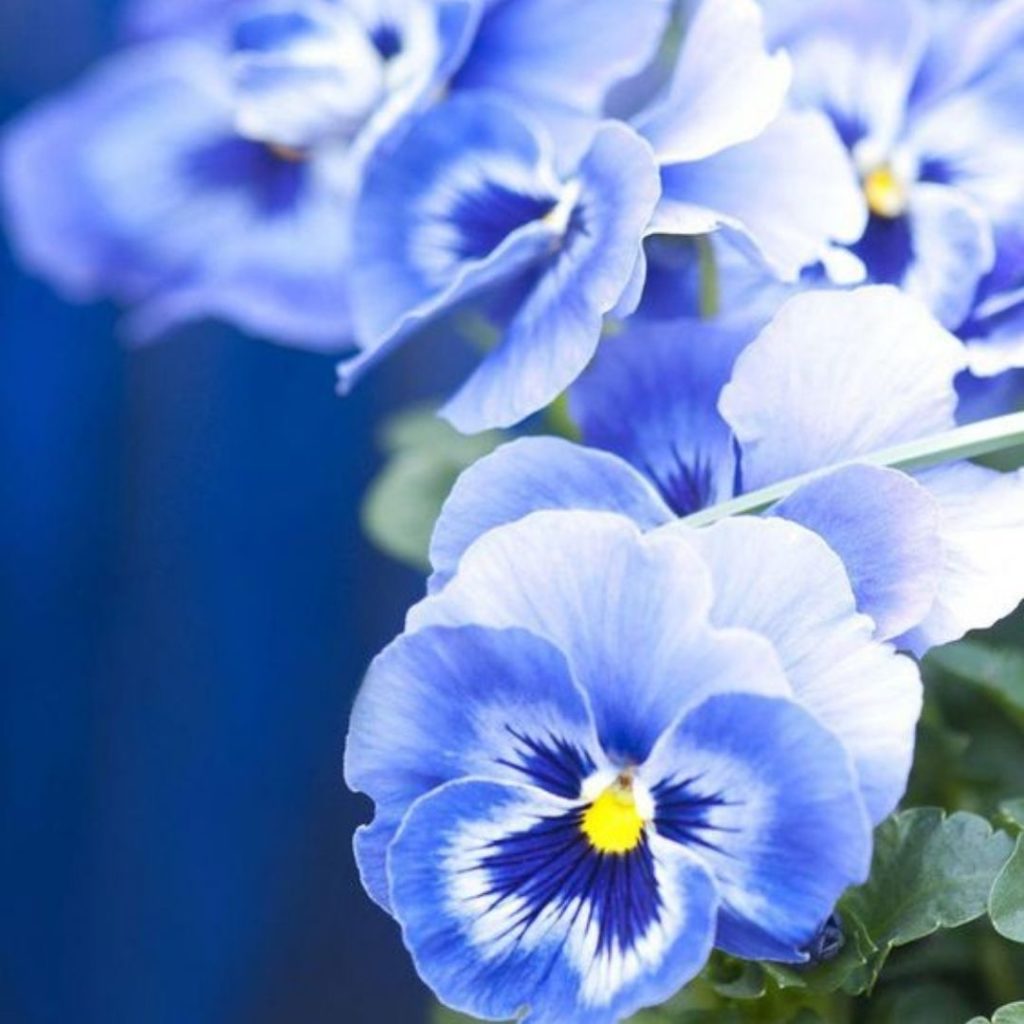 Pansies are edible flowers that have a mild, fresh flavor or a more prominent wintergreen taste depending on the variety and how much you eat.
19. Concord Grapes
Concord grapes are a healthy, purple-blue fruit snack that can be eaten fresh or used to make wine, juices, and jams.
20. Elderberries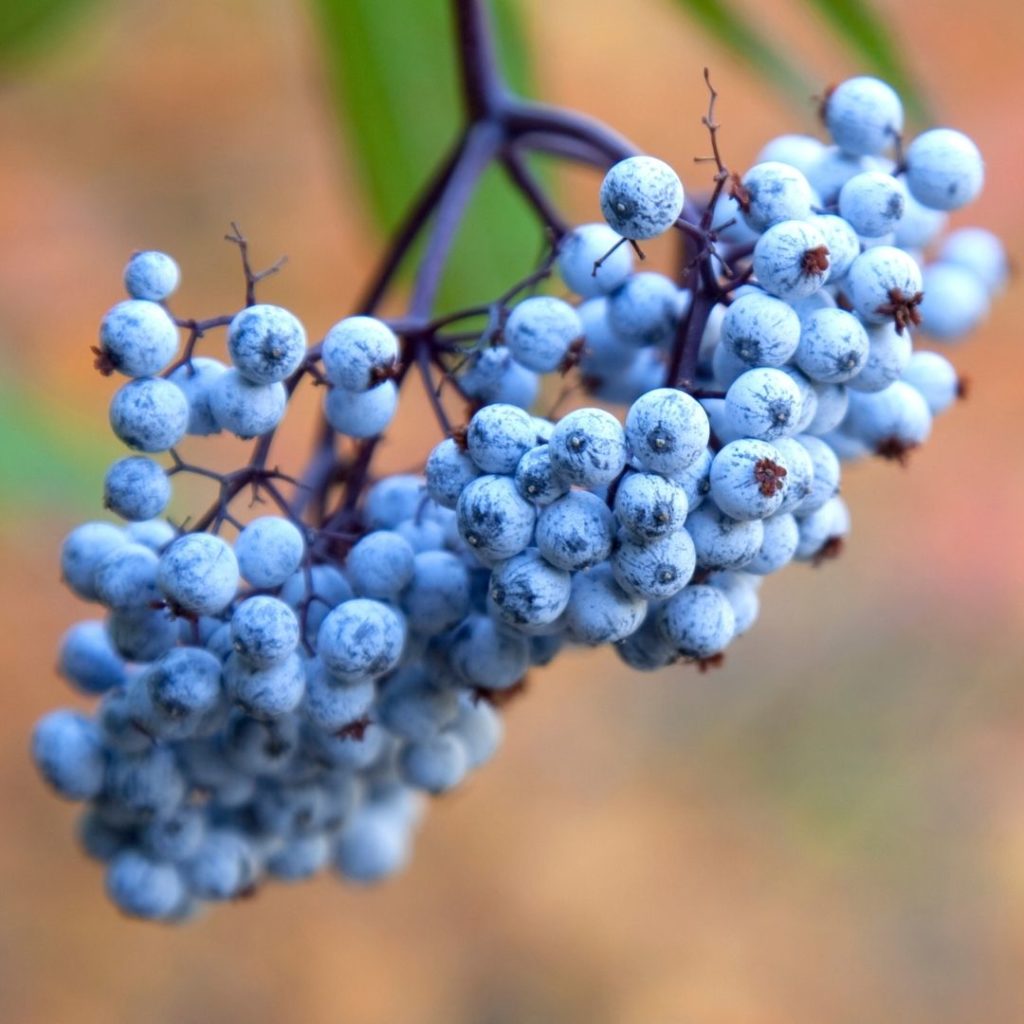 This blue-purple fruit may help defend against the cold and flu by boosting your immune system.
It's also been shown to help people recover from these illnesses faster.
21. Blue Corn Chips
Blue corn is a staple of Mexican and American Southwest cuisine and is a totally natural blue food.
It's used to make blue tortillas and corn chips, and as a bonus, it has 20 percent more protein than white corn!
Enjoy the unique blue color in every delicious munch.