I went on an exhaustive journey to find blue snacks and snack ideas. This list of both delicious and nutritious blue snacks is just what you've been searching for.
Here are over 30 true blue snacks to try anytime.
#BlueSnacks
Looking for purple foods? Read my 40+ Purple Foods List article.
1. Cookie Monster Ice Cream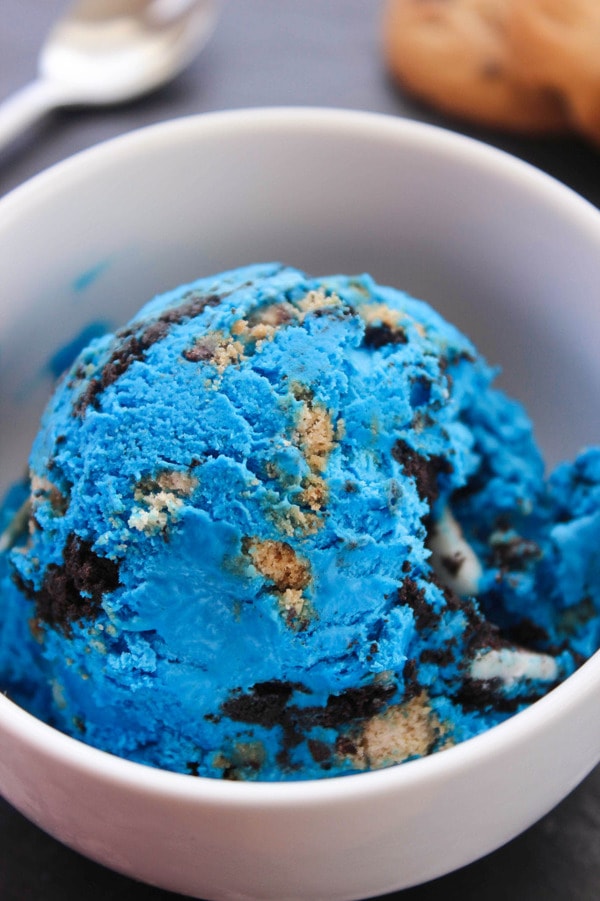 Fun in blue, sthis ice cream snack is speckled with fresh vanilla bean flavor, and stuffed with cookie dough and Oreos.
2. Takis Blue Heat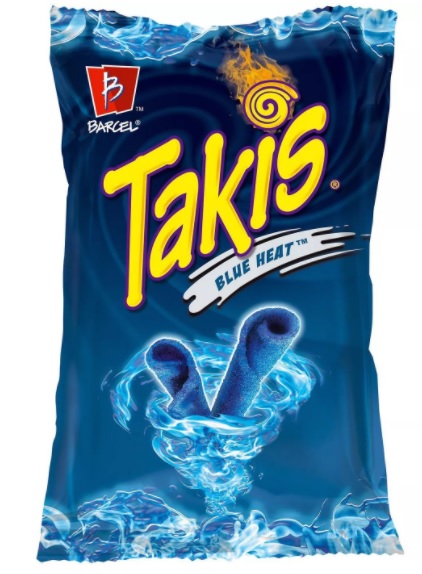 Takis blue chips taste like lime and hot chili pepper. This unique spicy snack was introduced in 2019.
3. Blue Chocolate Chip Cookies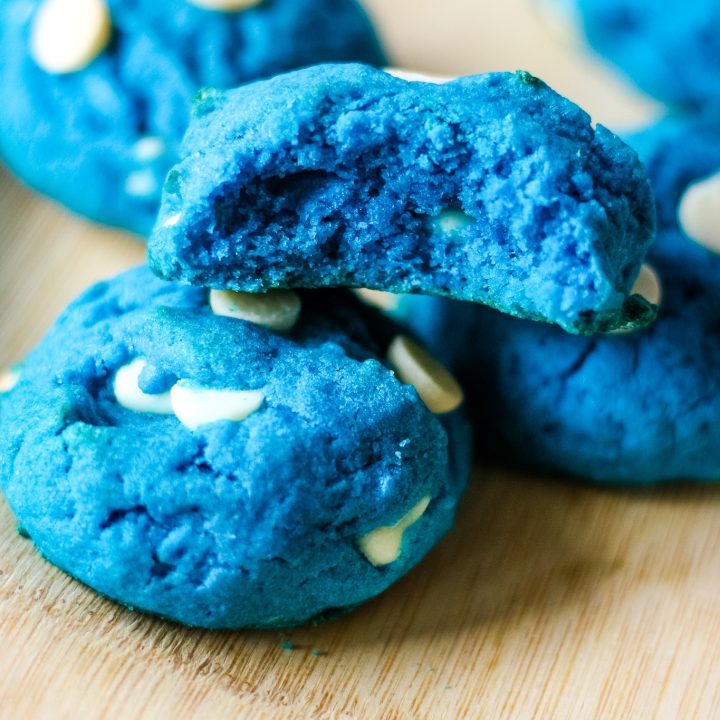 How to make them? Simply use regular cookie dough and add a few drops of blue food dye.
4. Blue M&Ms Candy
Blue M&Ms come in light blue, royal blue (pictured here), and dark blue shades.
5. Disney Frozen (Movie) Rice Krispie Treats
The blue ombre effect on Rice Krispie Treats are a so cool!
6. Blue Moon Ice Cream
Blue moon is an ice cream flavor with bright blue coloring, available in the Upper Midwest of the United States and originating in Milwaukee, Wisconsin.
7. Blue Meringue Rain Drops
Melt in your mouth blue meringue mini-pastries.
8. Blue Scooby Fruit Snacks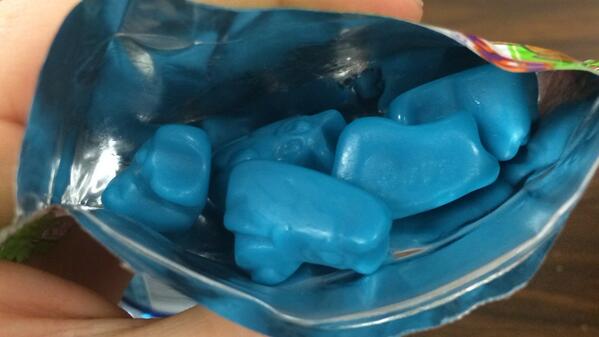 Unfortunately, they no longer exist. General Mills reformulated the Scooby-Doo fruit snacks in 2015 after committing to remove all artificial flavors and colors from its range of fruity products.
9. Blue Velvet Cake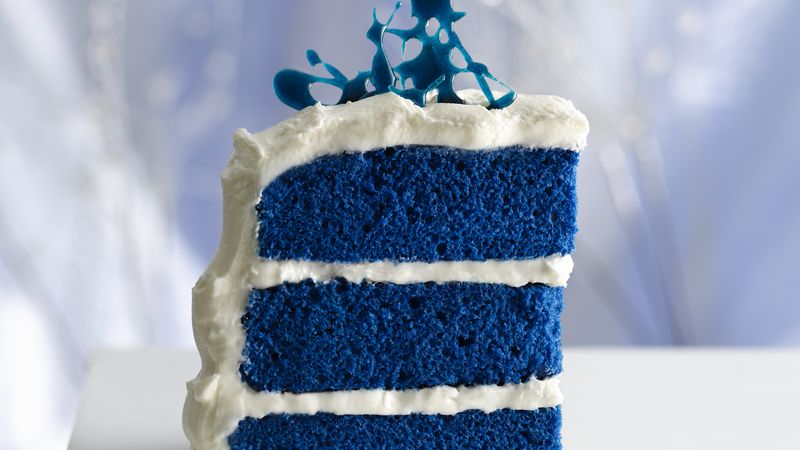 The flavor of blue velvet cake is the same as a red velvet cake—fluffy vanilla cake with a hint of chocolate slathered in tangy cream cheese frosting. The perfect after dinner snack!
10. Super Snack Pack Berry Blue Juicy Gels
These fun Super Snack Pack Berry Blue Juicy Gels are an explosion of fruity flavor.
11. Blue Jolly Rancher Chews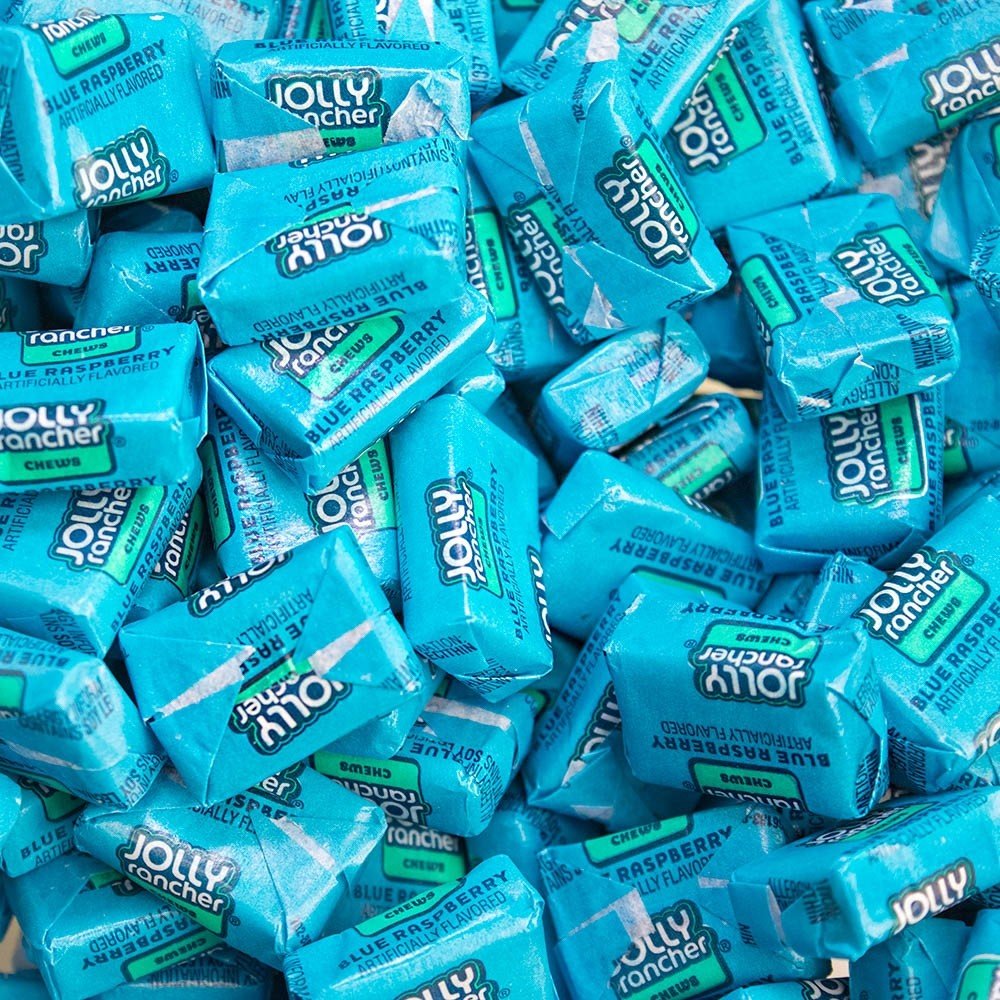 Jolly Rancher is an American brand of sweet chews and hard candy, mostly defined by its assortment of bold fruit flavors.
12. Jell-O Sours Blue Raspberry Gelatin Snacks
Ready to eat blue raspberry gelatin snack cups makes a delicious on the go snack. They make a fun & scrumptious snack for kids and adults alike.
13. Blue Peeps Candy
Peeps are marshmallows candies typically eaten as an Easter tradition in the United States and Canada. They are shaped into chicks, bunnies, and other animals.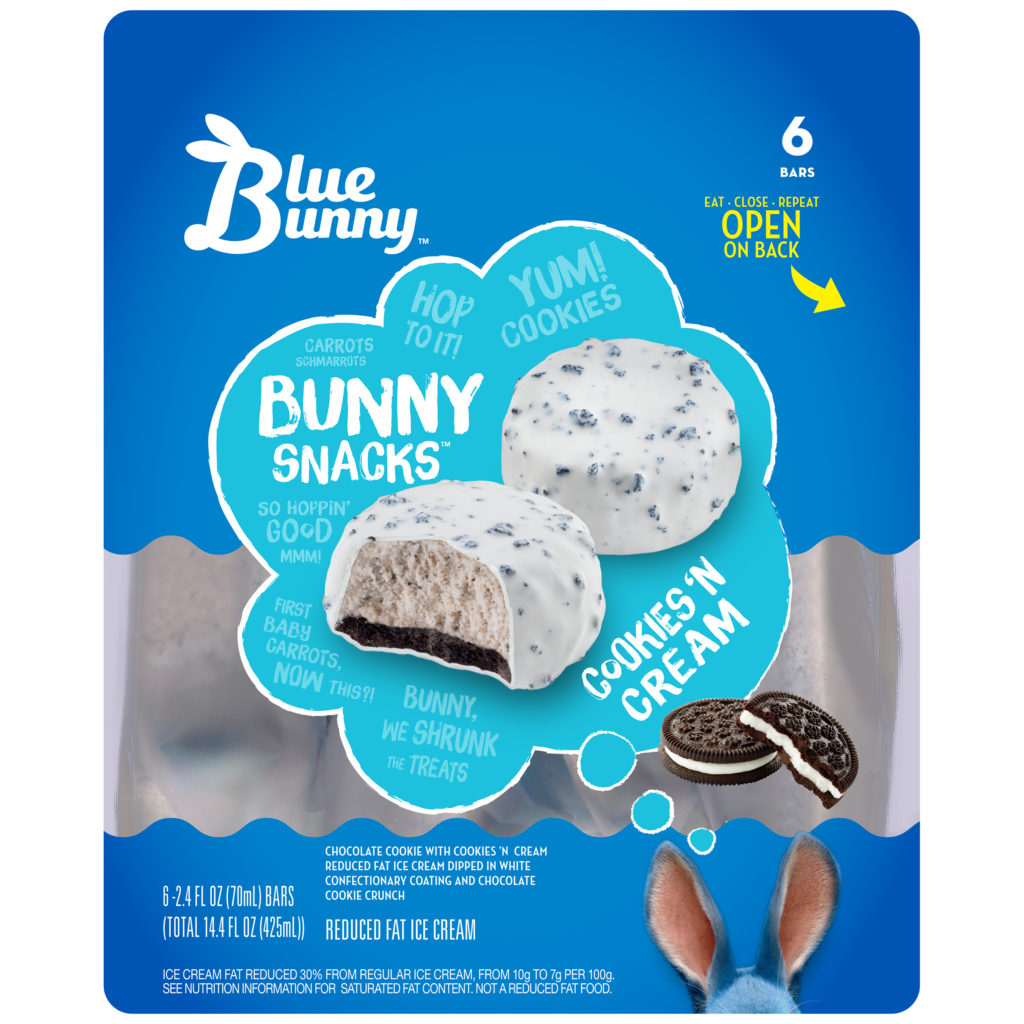 Blue Bunny Snacks pack your favorite flavors into bit sized snacks. The packaging and mascot are blue, the treats are truly delicious! They're available at Walmart and online.
14. Cookie Monster Shakes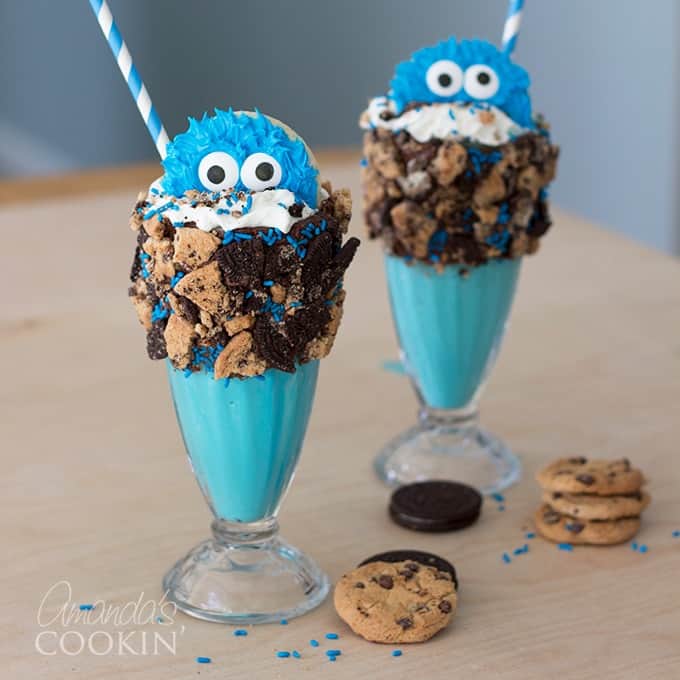 These blue Cookie Monster Shakes are a fun snack to make on a hot day.
Healthy Blue Snacks
These nutritious and delicious blue snacks are perfect for your next blue themed healthy food party
15. Blue Tomatoes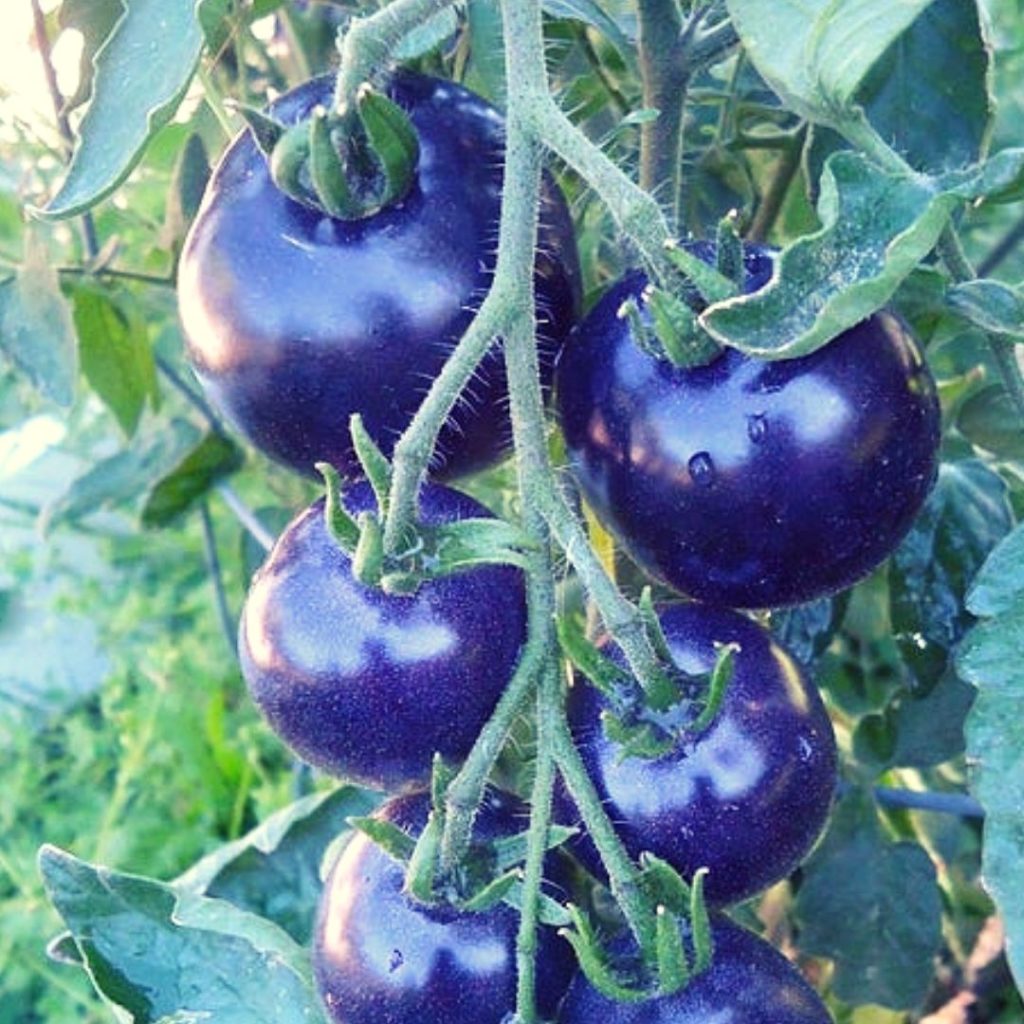 Blue tomatoes, also known as purple or Indigo Rose tomatoes, are grown to be high in anthocyanins. They're an easy snack anytime, just sprinkle with salt.
16. Blueberries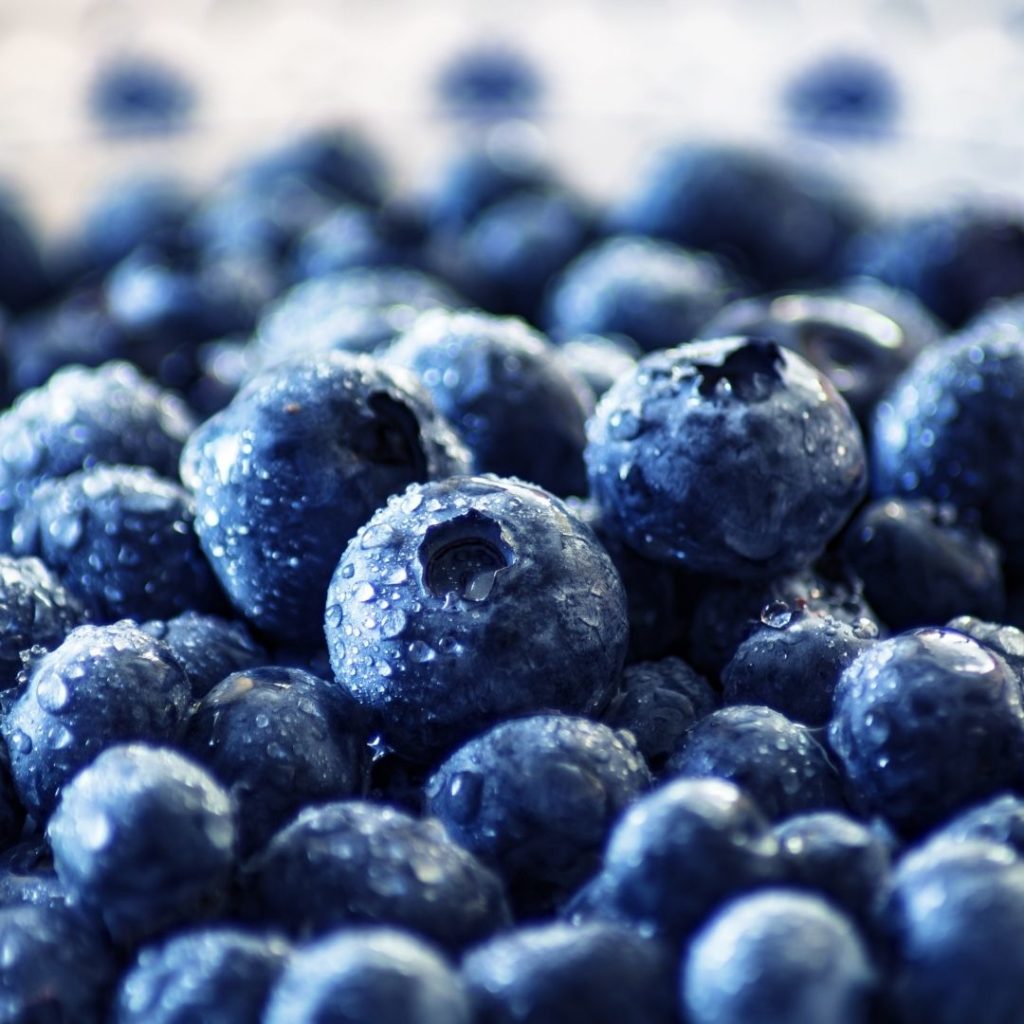 A fruity snack classic: Blueberries are a great snack and are jam-packed with Vitamin C! They're considered a superfood.
17. Blue Raspberry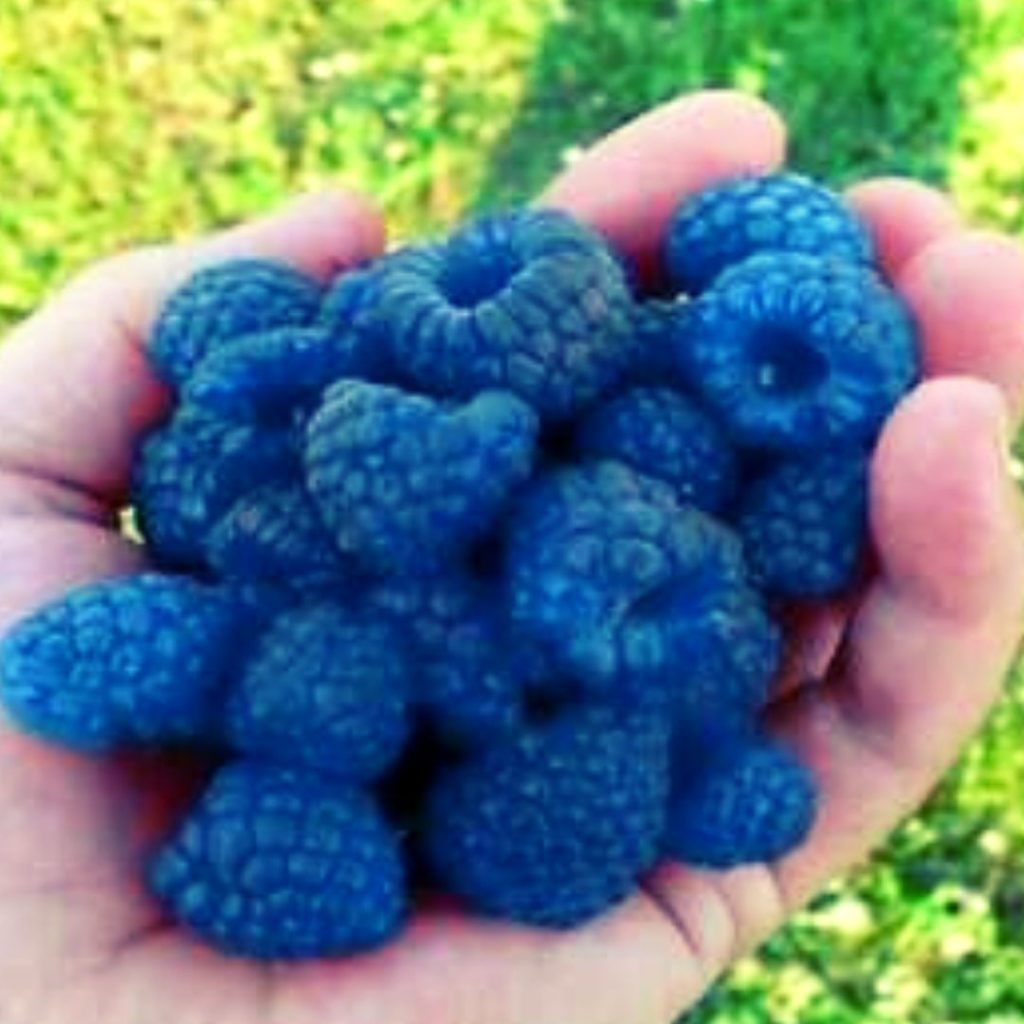 Blue Raspberry is another name for Blackcap Raspberry. They're a nutritious, low-calorie snack anytime.
18. Blue Pansy Flower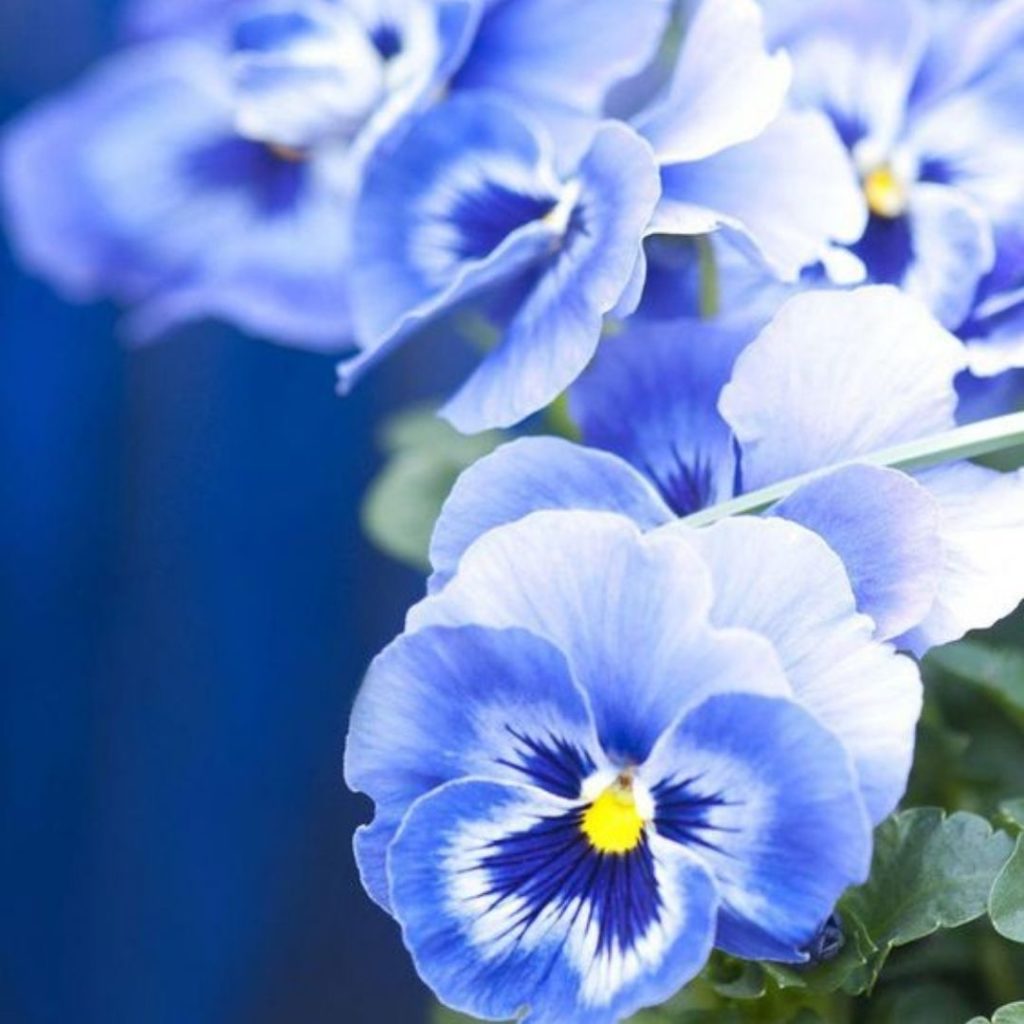 Pansies are edible flowers that have a mild, fresh flavor or a more prominent wintergreen taste depending on the variety and how much you eat.
19. Concord Grapes
Concord grapes are a healthy, purple-blue fruit snack that can be eaten fresh or used to make wine, juices, and jams.
20. Blue Fish Jerky
Bluefish jerky snacks can be eaten on the go. Blue fish have a higher fat content than white fish. Some examples of blue fish are sardine, dock, tuna, salmon, trout, bonito, swordfish, turbot, mackerel, anchovy or anchovy, herring, carp, jack mackerel, angula, dogfish, jack mackerel, lamprey.
21. Blue Shrimp Cocktail
Del Pacifico Mexican Blue Shrimp are sweet and succulent with a crisp, snappy texture — the way wild-caught shrimp are supposed to taste. Just right for a light shrimp cocktail snack.
22. Elderberries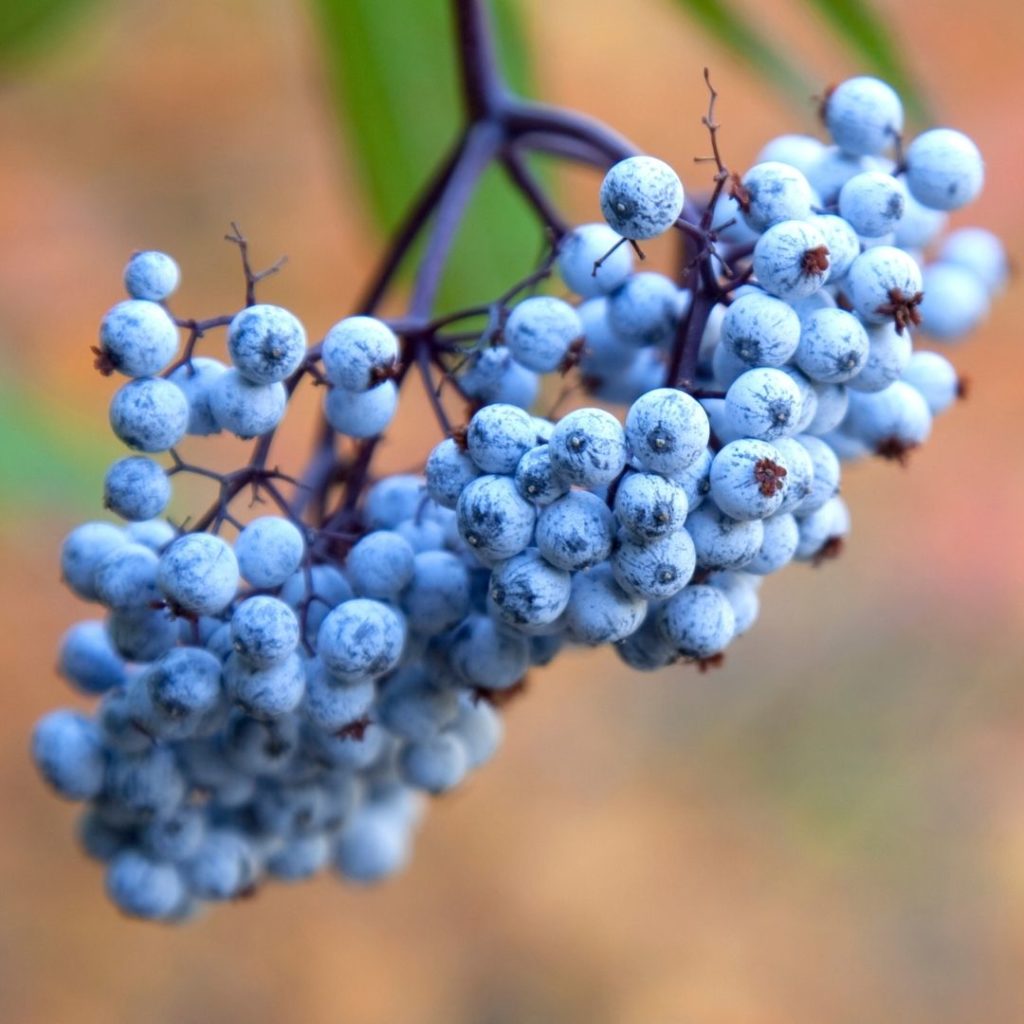 This blue-purple fruit may help defend against the cold and flu by boosting your immune system. It's also been shown to help people recover from these illnesses faster.
23. Blue Corn Chips
Blue corn is a staple of Mexican and American Southwest cuisine and is a totally natural blue food. It's used to make blue tortillas and corn chips, and as a bonus, it has 20 percent more protein than white corn!
24. Blue Pea Flower Tea
Butterfly pea flower tea, commonly known as Blue Tea, is a caffeine-free herbal tea. The blue pea flower is sometimes used to color white rice blue. This tea pairs well with your blue chocolate chips cookies. Or add milk and honey for a quick, liquid snack.
25. Damson Plums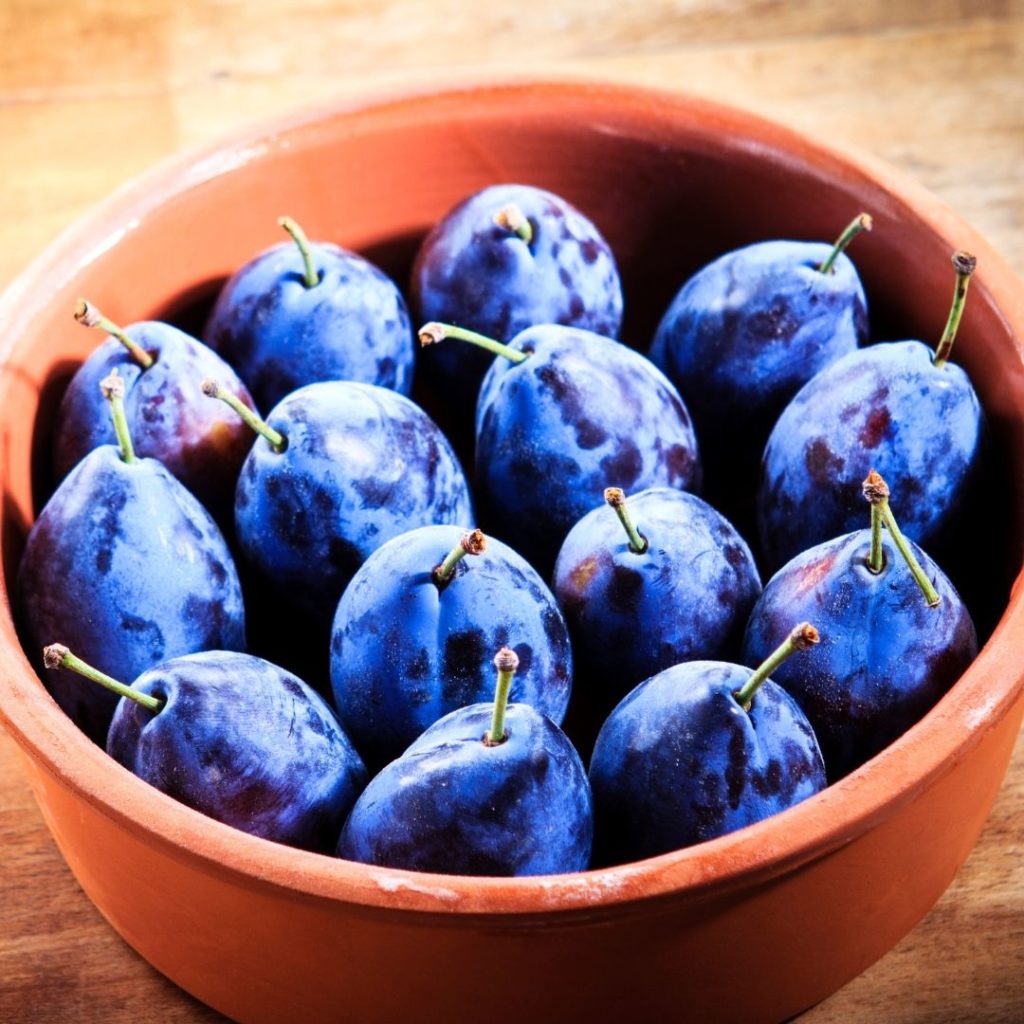 Damsons are blue plums that are often processed into jams and jellies. They can also be dried to make prunes for snacking.
26. Blue Cheese
Blue cheese or bleu cheese is cheese made with cultures of the mold Penicillium, giving it spots or veins of the mold throughout the cheese, which can vary in color through various shades of blue and green.
27. French Super Blue Lavender Tea
French super blue lavender herbal tea is a traditional tea with a deep blue hue, intense floral taste and captivating aroma. Just add honey for a quick, low-calorie snack. Blue tea goes great with a slice of blue velvet cake too!
28. Blue Marble Tree Fruit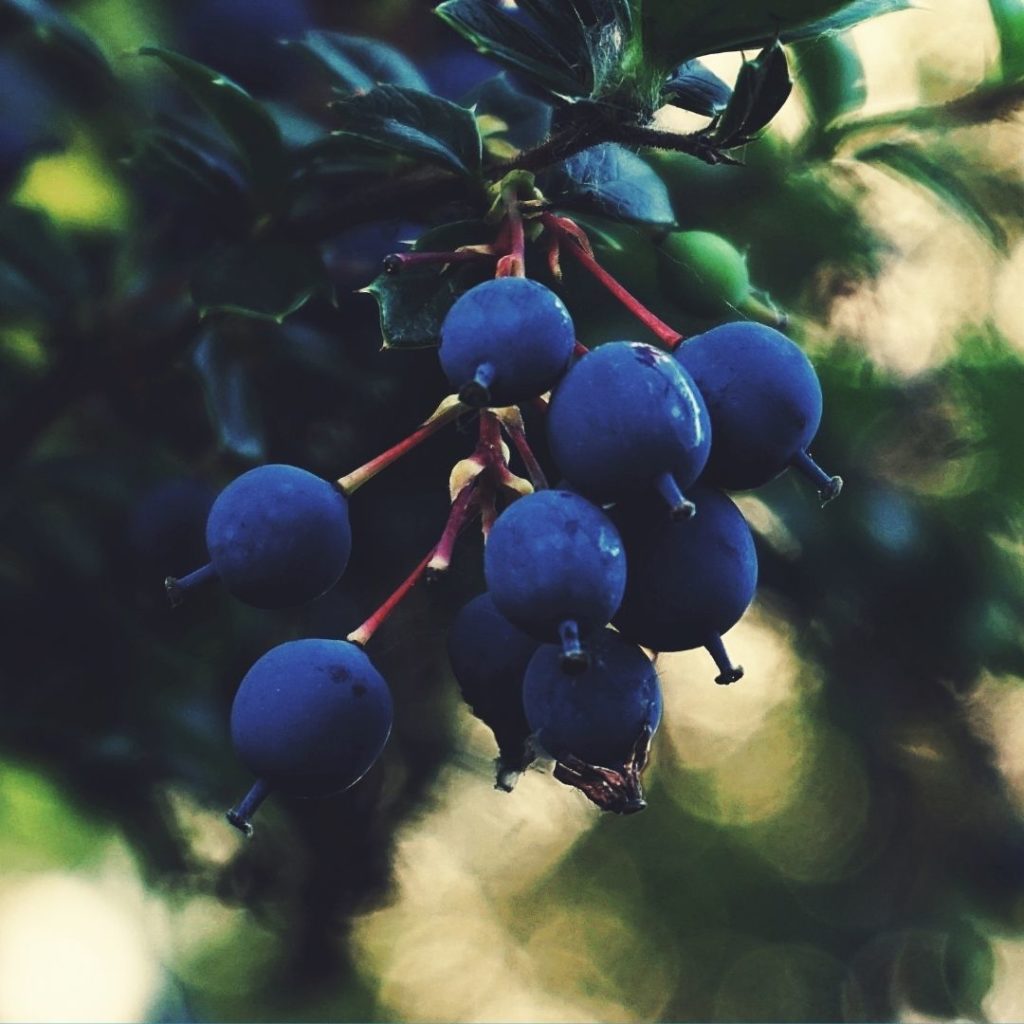 During summer, iridescent blue fruit and reddish-orange fallen leaves can be found beneath trees. In Hawai'i the seeds are used for leis.
29. Blue Crab Cakes
The blue crab is a one in a billion chance. A blue crab has white meat which has a mild, salty ocean flavor with a subtle sweet undertone. The backfin meat is delicate, flaky, and tender. Blue crab meat is perfect for an easy crab cake snack.
Did you know?
Blue foods are rare because anthocyanidin content is a rare chemical feature in the plant world. Discover more blue food facts in the Frequently Asked Questions section below.
30. Hawaiian Sweet Potato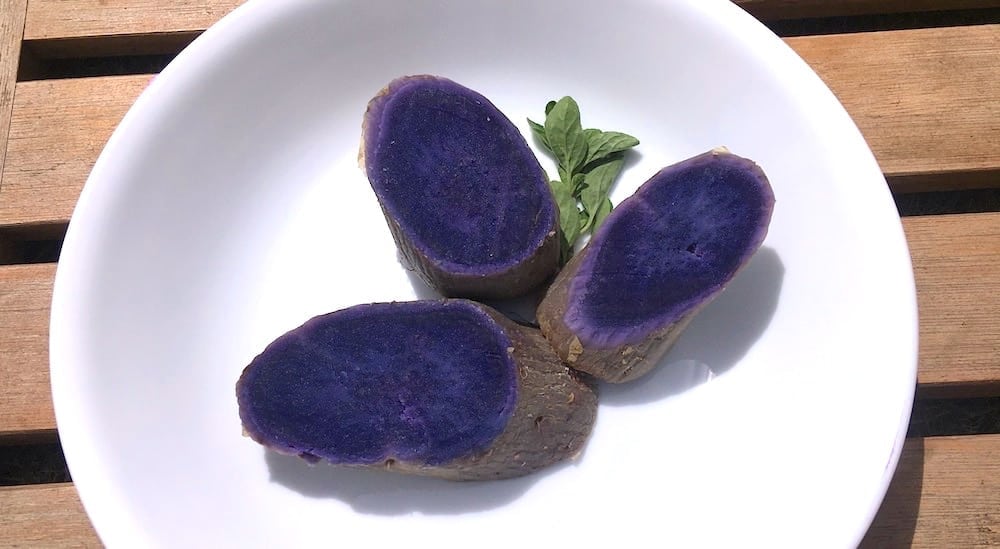 Okinawan sweet potatoes, sometimes known as Hawaiian Sweet Potatoes, are a part of the native menu in Hawaii. Okinawan sweet potatoes have a beige outer skin and a deep, blue-purple flesh. They have a mildly sweet flavor, and a very dry, starchy texture.
31. Adirondack Blue Potato Chips
The 'Adirondack Blue' is a potato variety with blue flesh and skin with a slight purple tint. It's great for boiling, baking, mashing. You can also make blue potato chips and blue french fries as a nutritious blue snack anytime.
32. Indigo Milk Cap Mushroom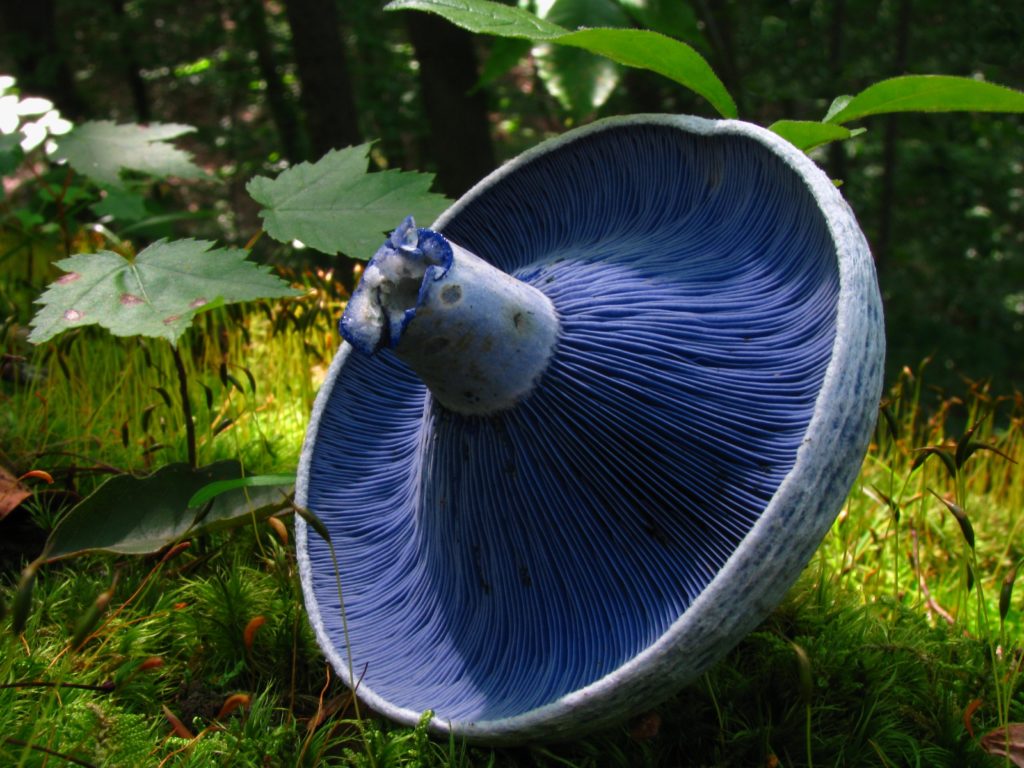 An edible mushroom, the indigo milk cap is native to North America and East Asia, and is sold in rural markets in China, Guatemala, and Mexico. Once you cook them, however, they turn from blue to grayish in color.
Blue Food FAQs
Why Are So Few Foods Blue?
Blue anthocyanins are chemically less stable than other pigments and are usually dominated by them. In order for the blue hue to predominate in the mix, it must have a slight shift in its chemical makeup. This is a rare occurrence. In the case of concord grapes, the mixture of anthocyanin pigments and the chemistry favors the blue hue. In other words, the blue pigment is there, the chemistry is right and you get a predominantly blue hue.
Are blueberries actually blue?
Blueberries aren't actually blue, but deep purple, which is the colour of anthocyanin, a pigment that is especially rich in blueberries. … For example, our ancestors would have known to eat berries that had a rich colour, because that meant they were sweet and ripe.
Are blue foods healthy?
Blue and purple foods are perhaps the most potent antioxidant-laden food group. Their blue pigment comes from anthocyanins, an antioxidant that contains naturally occurring polyphenols.
Share This Article
If you found this post on 30+ blue snacks super helpful, please share it with your friends and followers!
:: saves for later ::